In an ideal universe, converting any prospect into a consumer will be a piece of cake. Consumers will always discover your company, visit your website, email you, and choose to become your customer the moment they go online to search for your types of products or services. But it is not the case. Although it is impossible to assume any prospect to become a client, implementing best practices can help you get the most out of your digital marketing.
This article will teach you basic web marketing tips and strategies that you should use right away to attract and turn more leads into customers.
How can I get more leads?
Most companies haven't taken the time to study the path people follow to become clients, making it impossible to identify when they may be lacking opportunities. This journey may be complicated at times, but we've simplified it into three levels of the sales funnel. Many customers notice you at the peak of the funnel as they browse digitally for goods and services similar to yours. Some of those customers advance to the center of the funnel, where they navigate the page, email you, and become leads. At the bottom of the funnel, a couple of those leads decide to become the customers.
The consumer buying journey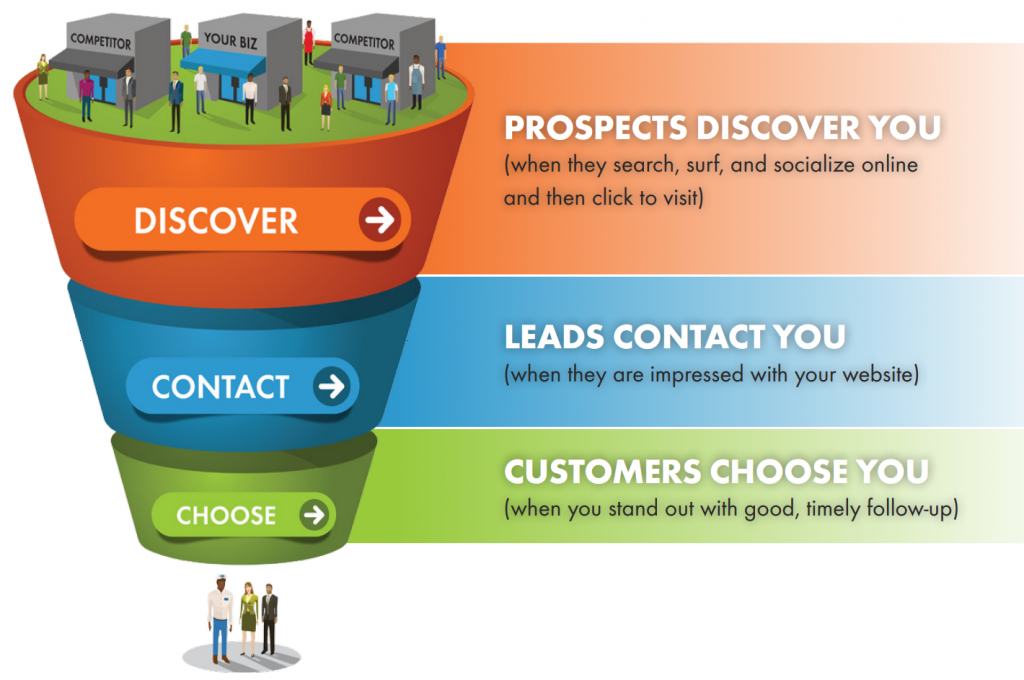 In today's competitive business environment, it is unrealistic to expect that any potential customer can become a client. To put it another way, certain "leaks" in the sales funnel are inevitable. However, there are many leaks that can be prevented easily by sticking to advertising and business best practices. Read our resources and start today increasing your conversion, sales and profit.